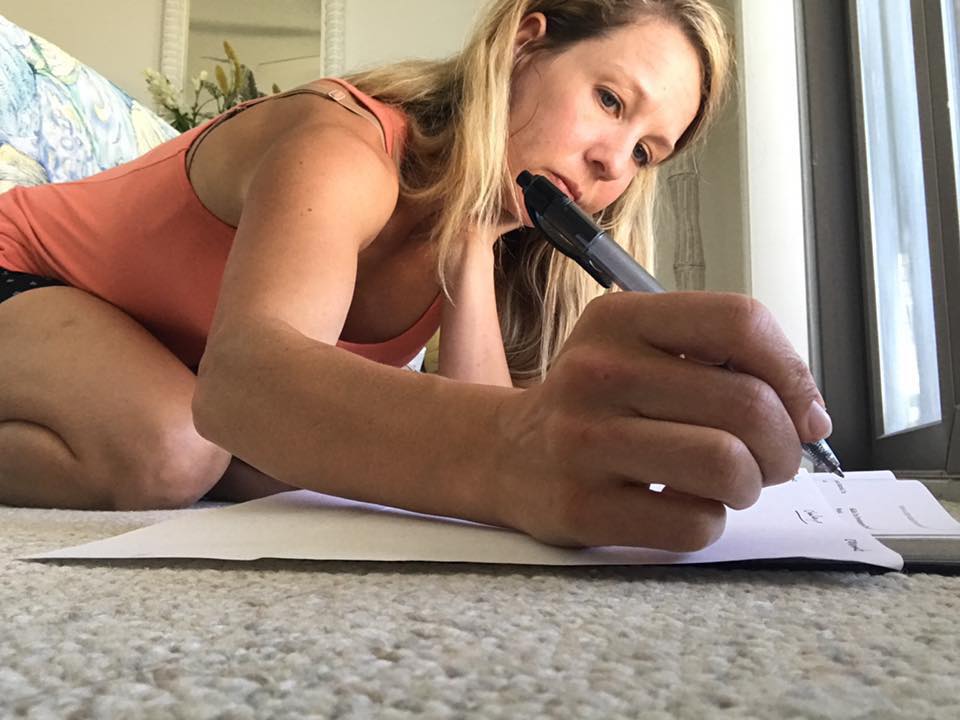 Act on faith, then work!
Those were the words from my husband after I sent him an email requesting prayer, wisdom and guidance on a decision to travel to the U.K. not one, but two times in the next couple of months.  My husband is on travel with work for 6 weeks and long days and an intense mission have prevented us from having much interaction.  I knew this request was a big one and probably needed more than just email correspondence.  
So What's Happening?
Our company is expanding!  For years we have been on a mission to help end the trend of obesity.  We moved into Canada with great success and are now venturing into the U.K.  Pretty cool and exciting times ahead!
I have been working closely with one of our founding coaches and she began to catch a big vision.  The wisdom of Dr. John C. Maxwell rings in my ears as I write this.  He says that if you want to grow and expand your thinking, you have to surround yourself with thinkers and people who stretch you.  That's what my good friend Traci Morrow does for me.

Deep down I knew that this was an opportunity to reach more people and impact more lives in a positive way.  I knew that really there was little to no risk in making the trips. Yes, sacrifice of time away from my family and some financial arrangements, but other than that there was nothing dramatic preventing me from crossing the pond.
The direct quote from my husband's email was:
"Hey babe!  Not really sure I fully understand what you are going to do, but sometimes you have to act on faith and then work to make it worthwhile.  I'll pray about it, but you know I will always support you."
Wow!  That was really all I needed to fire up my soul!! His words hit me heavy.  I couldn't just go have fun in the U.K. for a few days.  I needed to do the work, prepare the soil, plant the seeds and yes, patiently await the harvest.  
New Orleans Mass Moments
I want to share with you an experience as I was leaving New Orleans this past Sunday.  We had just had a big event with 25,000 coaches.  Sunday morning was when everyone usually heads home, but I joined up with some friends and headed to Mass.  The topic this week?  Yep, all about planting seed in good soil and the effects of seed planted on rocky soil.  The priest began to sing "good ground, the seed that falls on good ground, will yield a fruitful harvest, good ground."  
An overwhelming sense of peace came over me as I applied those words to my life and my business.  I asked for God to make me good ground so that good could grow from me. I want to also be the one who helps cultivate good ground around me.  It was a powerful moment.  
Fast forward to today….
So yes, I am walking in faith and with that faith I am putting in the work.  I can't say with certainty where all this will take me and my team, but I have a huge vision and I'm so very excited to see the path ahead unfold.  
Life can often grab us by our circumstances and tell us you can't! So I have ask….
How many of you are sitting on the fence with a decision right now?  

What's holding you back?  

What is the worst that can happen?  

More importantly, what is the best that can happen?  
I encourage you just as my husband encouraged me.  Sometimes you just have to act on faith, then work. Come on, let's do this together…no matter where you're standing, our small choices impact the bigger plan of our lives.

Oh, and this is my first time in the U.K.  If you are from there, I'd love to connect with you!  I want to learn all I can before I head over.  I've already been informed that I should not ask people if they have met the Queen 😉  
SaveSaveSaveSave